FAQs: Wabamun Lake Kids Can Catch
Do I need to register? Yes. This is mandatory for our 2022 event to keep everybody safe and healthy and within COVID-19 regulations. Register online at albertakidscancatch.com.
Can I come even if I don't have kids? Absolutely. The event is open to all ages.
Do I need a fishing licence? No. The event is on an Alberta Family Fishing Weekend when you can fish without an Alberta sportfishing licence. Fishing regulations still apply.
What if I catch a fish? Wabamun Lake is catch-and-release only. Volunteers are on the ice to help you safely release your fish.
Where is the event on Wabamun Lake? From Highway 16, take the Wabamun exit 324 south to the Village of Wabamun. Take 50th Street south to Waterfront Park. The event is on the ice, just past the dock. The Village of Wabamun is about 50 minutes west of Edmonton.
Can I park on the ice? For everyone's safety, we ask that people attending the event park at the Waterfront Park parking lot or in the overflow parking in town.
Is it a long walk from the parking lot to the event site on the lake? It's not far. Just think of it as part of the adventure. Bring a toboggan to pull your gear to the event site.
How do I know when ice is safe to be on? For ice safety, never walk on ice that is less than 10 cm (4 in.) thick or drive on ice that is less than 30 cm (12 in.) thick. We will measure ice thickness prior to the event.
What should I wear? This is the time to bring out the winter boots, jackets, pants, mitts, toques, and scarves. The warmer you are, the more fun you'll have.
What should I bring? Come prepared to spend 1 – 2 hours on the ice. Bring a folding chair, snacks, water, thermos, sunglasses, hand warmers, and extra jackets, blankets, or sleeping bags. Don't forget the toboggan to pull your gear onto the ice. We HIGHLY recommend you do not bring strollers or wagons as the wheels will not work well on ice.
Is there food? When you check in at the registration tent, you will receive one voucher per person for a free hot dog, while supplies last. Bring your own lunch, snacks, water, and hot drinks to make sure you have enough for the day. There are also restaurants and a grocery store in the Village of Wabamun.
Is there an ice fishing rod I can borrow? Yes, there are loaner rods at the Cabela's tent. Please keep in mind you may need to wait until a fishing rod becomes available.
Can I bring my own ice fishing rod? Yes! If you have ice fishing gear, please bring it. There are a limited number of fishing rods for all participants to share.
Can I bring my own ice fishing tent? Yes. You might end up welcoming other anglers who think it is a tent open to all at the event.
Is there an ice fishing tent at the event I can check out? We may have event ice fishing tents. You are welcome to drop a line to see what it is like to fish inside a tent. However, please set up for the day at a pre-drilled hole outside of the tent to allow others to give the tent a try.
Can I drill my own ice fishing hole? For everyone's safety, we ask that you use the pre-drilled ice fishing holes.
Can I bring my dog? With all the people, fishing rods, and ice fishing holes, we ask that you walk your dog outside of the event site area on the ice.
Am I allowed to smoke/vape at the event? If you're looking to take a smoke or vape break, please find a spot away from the event site and downwind and away from kids and families who are enjoying the outdoors.
Can I bring my OHV or snowmobile? We ask that any OHVs or snowmobiles remain outside of the event site area on the ice.
What else is there to do? Check out things to do in the village at wabamun.ca/visitors.
What is the cancelation policy? We may decide to cancel the event if Environment Canada forecasts a temperature of -15°C or below OR if Alberta Health Services COVID-19 regulations do not allow for the event to take place. We will post any cancelation the day prior on albertakidscancatch, Facebook, and Twitter.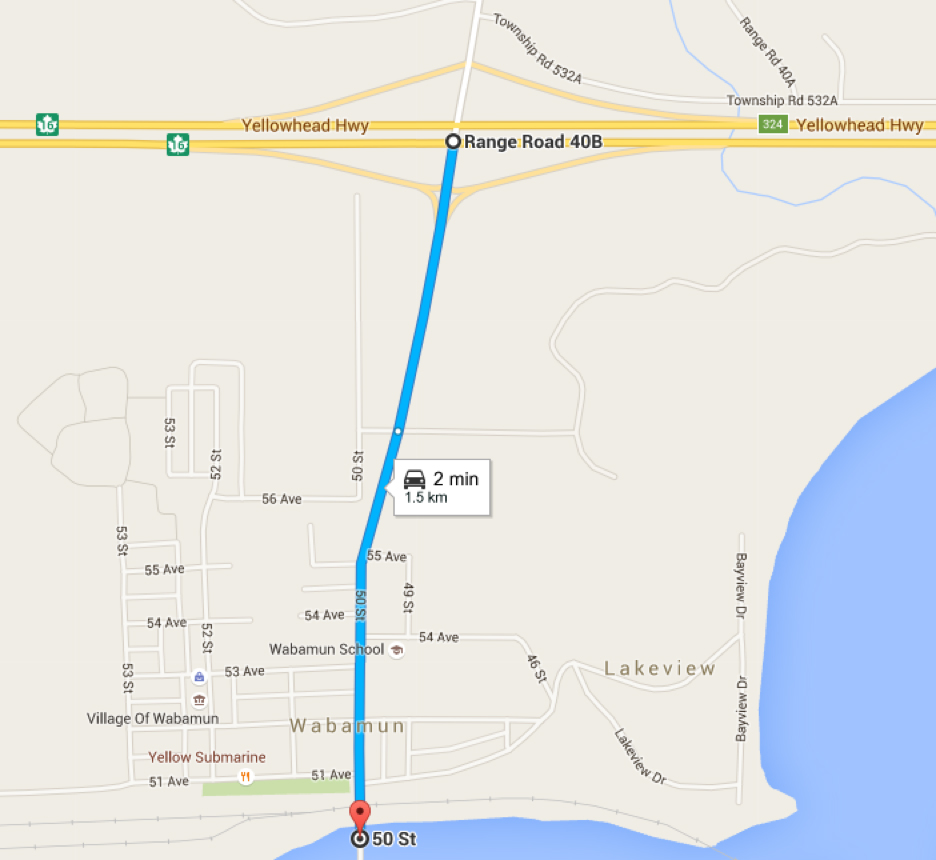 Back to Wabamun KCC event page