Wabamun Lake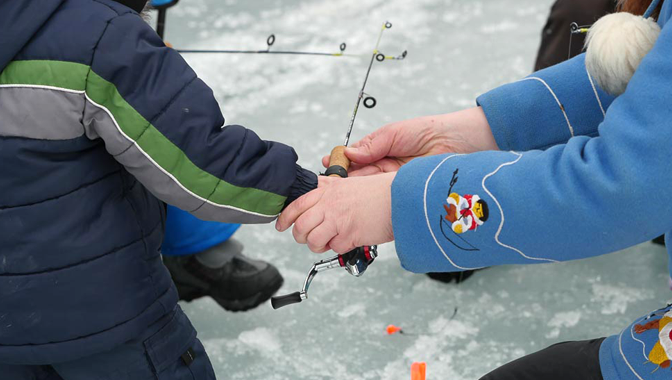 Sixteen hundred people learned just how much fun ice fishing can be at last year's Wabamun Lake Kids Can Catch. On February 17, we hope you will come out to give it a try. With no fishing licences required, there's never a better opportunity to check it out.
Date: February 17, 2018
Time: 10am – 3pm
Place: Wabamun Lake, at the end of 50th Street in the Village of Wabamun
Step 1: Register at albertakidscancatch.com. Registration opens February 1.
Step 2: Read the FAQs at albertakidscancatch.com to prepare for a day on the ice.
Step 3: Park at Waterfront Park located at the end of 50th Street in the Village of Wabamun. Load up your toboggan with folding chairs and snacks and walk to the event site on the ice.
Step 4: Sign in at the TransAlta Kids Can Catch registration tent.
Step 5: Borrow an ice fishing rod from the Cabela's tent on the ice (or bring your own rod if you have one).
Step 6: Find a pre-drilled hole and drop a line. Fishing mentors are on the ice with fishing tips and to help you safely catch and release fish.
Important info:
Wabamun Lake Kids Can Catch takes place on Alberta's Family Fishing Weekend, so no fishing licences are required
Free hotdogs and hot chocolate (while supplies last)
This event will be cancelled if the temperatures dips below -20 (with or without wind chill) or the ice is assessed as unsafe.