Nest 1
From Three to Four
The quickest egg-laying hawks out of the bunch - we have four eggs already!
---
Egg Alert!
Looks like we have not one, not two, but THREE eggs in this nest already!
---
Triple Threat!
For the first time ever we have 3 cameras on 3 Ferruginous hawk nest sites!
---
One of our Ferruginous Hawks is back!
Last year this same hawk couple returned on March 9th, and this year they came back on the 5th, only 4 days difference. We have an exciting summer ahead - egg laying, bumbling chicks, ground squirrel munching, and more!
Nest 2
Under Construction
After some construction delays from windstorms, nest building is back in full swing.
---
Show-off
Showing off those beautiful rust colours for the camera! We are glad to report that all 3 nests are now occupied; eggs and hawk chicks incoming!
---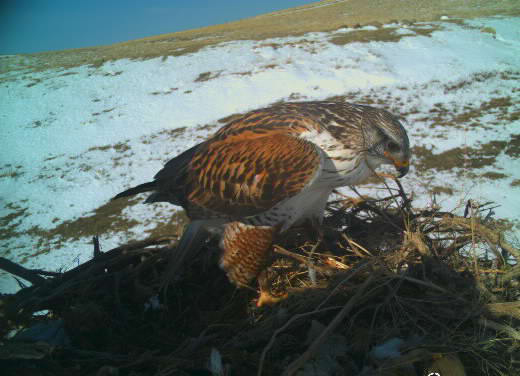 Who Ordered All This Snow?
Currently all three nests have hawks and there is lots of nest building going on to prepare for a summer of protecting eggs and raising chicks.
---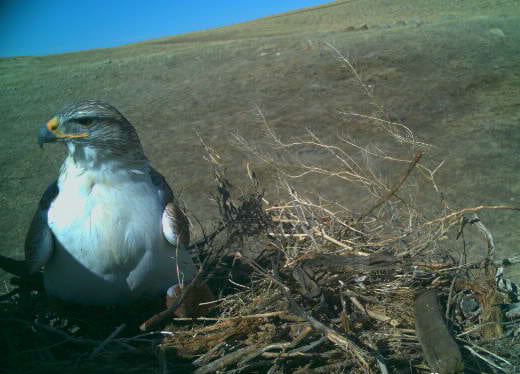 The Birds are Back!
We're welcoming a nesting pair back to nest two - they're already busy prepping for the season!
Nest 3
Eggs Incoming?
Lots of hawk cuddling going on at this nest... eggs must be coming soon!
---
Winter Sun
When it's -02°C, you've gotta soak up as much sun as you can.
---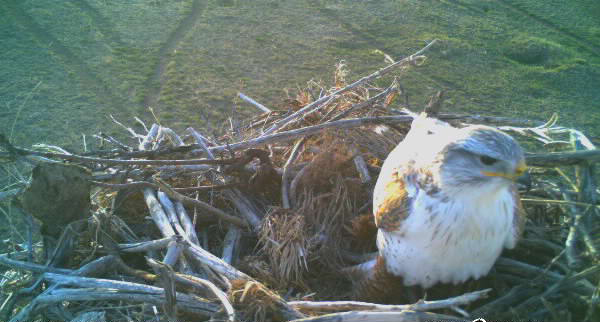 The Birds are Back!
Historically, Ferruginous Hawk nests were partially constructed of the bones and wool of bison. Does this mean the hawks used to hunt bison? No, no it doesn't, but it's fun to imagine.
---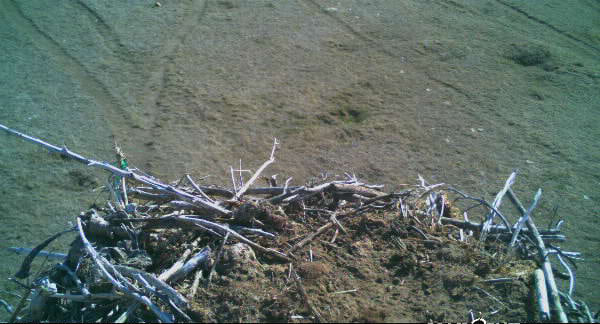 Stay Tuned...
No hawks spotted at this nest site yet, but stay tuned - they'll be back soon!