Program Sponsor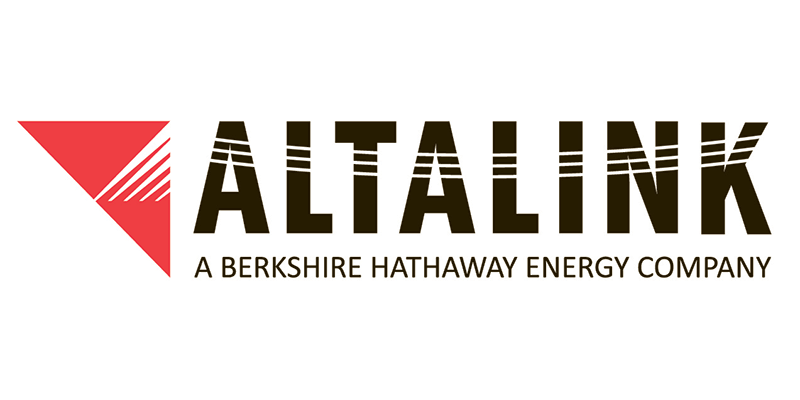 Ferruginous Hawk Trail Camera 2019
Nest 2

July 19, 2019
It's the final Ferruginous Friday! All of the photos taken after this one are just empty nest. Although we're sad to see them go, as you can see in the photo, these juvenile hawks already have the hang of hunting for themselves.

July 12, 2019
It looks like the hawk chicks aren't exactly chicks anymore. We might be seeing an empty nest in the next couple weeks!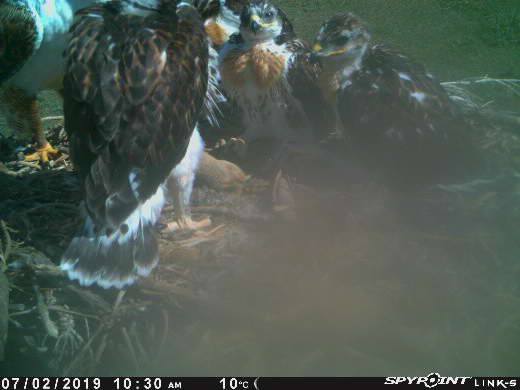 July 5, 2019
Thanks to the constant rain our camera is treading water, but the chicks finally have their adult feathers and are on their way to their first flight!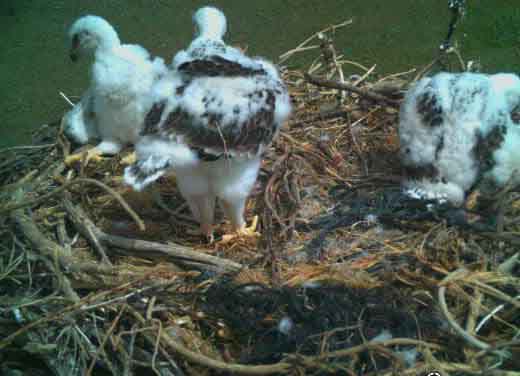 June 21, 2019
The chicks are already walking around and looking over the edge of the nest in anticipation of their first jump!
---
Nest 1
That's all, birders! The Nest 1 camera is down and out for the season. It is too risky for the health of the growing chicks for us to fix the camera. Rest assured, the biologists are monitoring the birds, and they are thriving. Lights out until next season.
Nest 2

June 7, 2019
We seem to be having some trouble with the Nest 1 Camera. At Nest 2, the chicks are looking healthy but mom doesn't seem to trust the neighbors!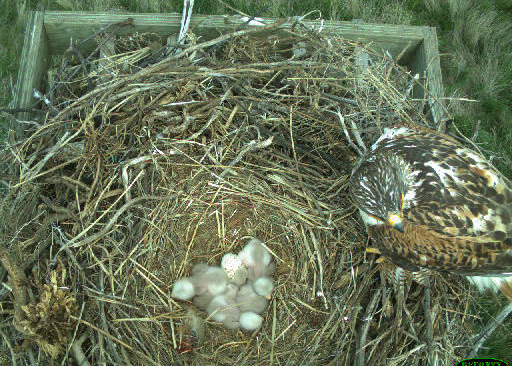 May 31, 2019
It's Ferruginous Friday and there are chicks at both nests now!
Interestingly, female chicks fledge up to 10 days later than their male siblings as they take longer to develop.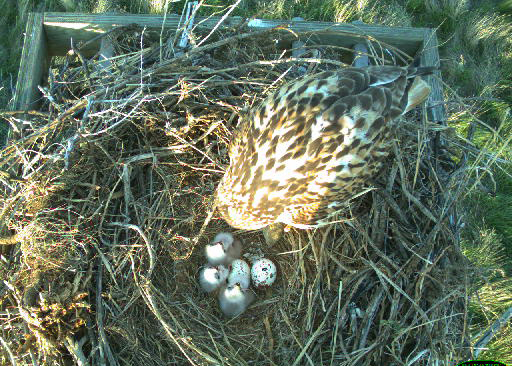 May 24, 2019
It's ferruginous Friday and the moment we've been waiting for is here....a few chicks have hatched at Nest 1!
You can also see our proud hawk mom admiring her tiny fluffy creations, or maybe she's panicking about how many little beaks she has to feed!

May 17, 2019
And their watch begins...
Our Ferruginous hawk parents seen here preparing for imminent chick hatching! Thanks to AltaLink for their support of this program.

May 10, 2019
Family photos taken in honour of Mother's Day. Only one more week or so until hatching occurs.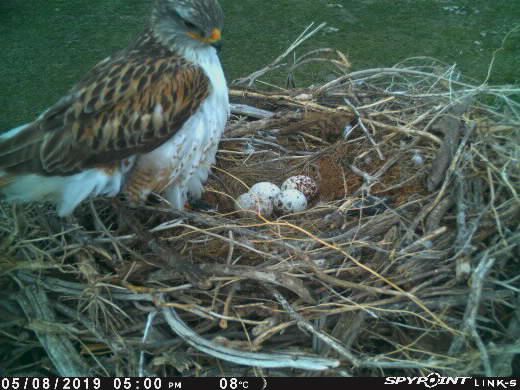 May 3, 2019
With the recent blasts of cold weather (you can even see snow on Nest 1), our hawks have been doubling-down on keeping their little eggs warm.
The eggs should be hatching within the next two weeks or so!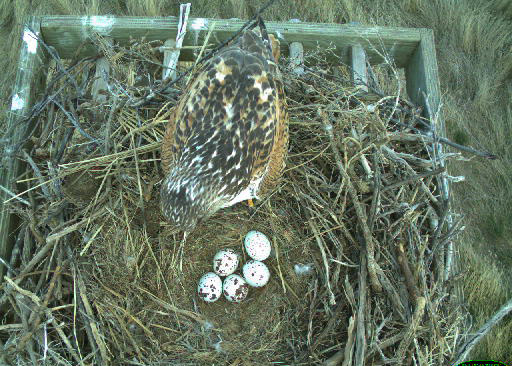 April 26, 2019
Both Ferruginous hawk moms can be seen here inspecting their eggs. We are on day 16 of incubation, so in roughly in 2-3 weeks we should have some tiny hawk fluff balls to look at!

April 10, 2019
Clearly the hawks have been busy as there is an egg in the nest. In roughly 30 days, we will meet the first ferruginous hawk chick of the year.

April 10, 2019
Even though there aren't any eggs in the nest yet, you can tell by the way she's sitting that she's up to something.

April 1, 2019
The hawks are back - no foolin'!